Peterborough College's Sports Academies Hold Awards Lunch at Parcs Restaurant
9 May 2023
Peterborough College's sports academies celebrated the exceptional achievements of their talented student athletes with an exclusive awards lunch held at the on-campus Parcs Restaurant. The event, which took place on 8th June, was a momentous occasion, recognising the dedication, commitment and outstanding performances of the College's sports stars.
The awards lunch at Parcs Restaurant brought together athletes, coaches and College staff to honour the outstanding accomplishments of the sports academies' students. From remarkable triumphs on the fields to exceptional contributions to team spirit and leadership, the event celebrated the diverse achievements of these remarkable individuals. Awards were presented by David O'Garr, Assistant Principal, and Sarah Goddard, Head of Faculty of Leisure & Service Industries, alongside the academy coaches; Amy Lomas, Ammar Qadeer, Adrians Dumbrovskis, Dan Bucciero and Callum Jakes.
Sarah Goddard, Head of Faculty of Leisure & Service Industries, was thrilled to recognise the achievements of the sports academies, saying "we are really proud of all our sport students this academic year, they have achieved a high level of performance both academically and in sport. The boys football team won the AOC league and all of the other of my teams finished in the top three of their leagues, this includes, girls football team, basketball and rugby teams. The programmes continue to develop and diversify with next year bringing on a girls rugby team."
In addition to the exciting celebrations and exceptional athletic achievements, the awards lunch at Parcs Restaurant featured an impressive culinary experience, thanks to the talented Catering students of Peterborough College. Under the guidance of Francesca de Falco, Skills Trainer Assessor for Hospitality, our students showcased their creativity and expertise, providing a delightful lunch that complemented the atmosphere of celebration. The inclusion of the catering students' culinary creations added an extra layer of pride and accomplishment to the overall event, demonstrating the holistic approach of Peterborough College in nurturing talent across various disciplines.
Rugby Winners:
Most Points Scorer – Nathan Wilson
Players Player – Cam Prior
Managers Player- Gareth Cole
Basketball Winners:
Most Improved Player – Deividas
Defensive Player – Tyler Parker
Hustle Player – Klejvi Mucaj
Most Valuable Player – Kristers Skribans
Girls Football Winners:
Top Goal Scorer- Codie Steward
Players Player – Tiana Tickner
Managers Player – Paige Noades
Boys Football Winners:
Top Goal Scorer – Marcus Da Silva
Newcomer of the Year – Harley Tether
Players' Player of the Year (2nd team) – Hayden Coates
Players' Player of the Year (1st team) – Lamin Gaye
Managers' Player of the Year (2nd team) – Ewan Dickerson
Managers' Player of the Year (1st team) – Lamin Gaye
Sportsperson of the Year: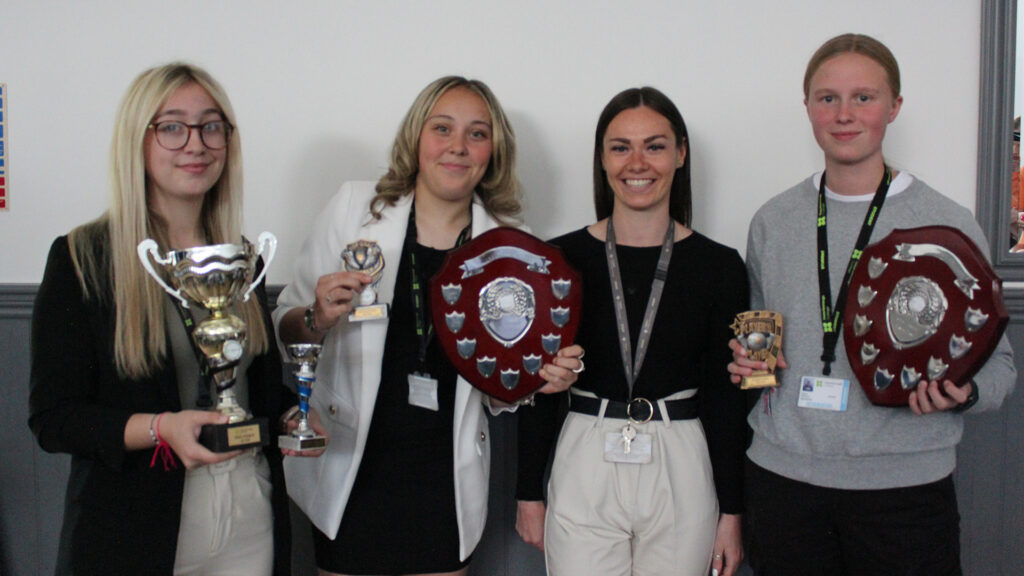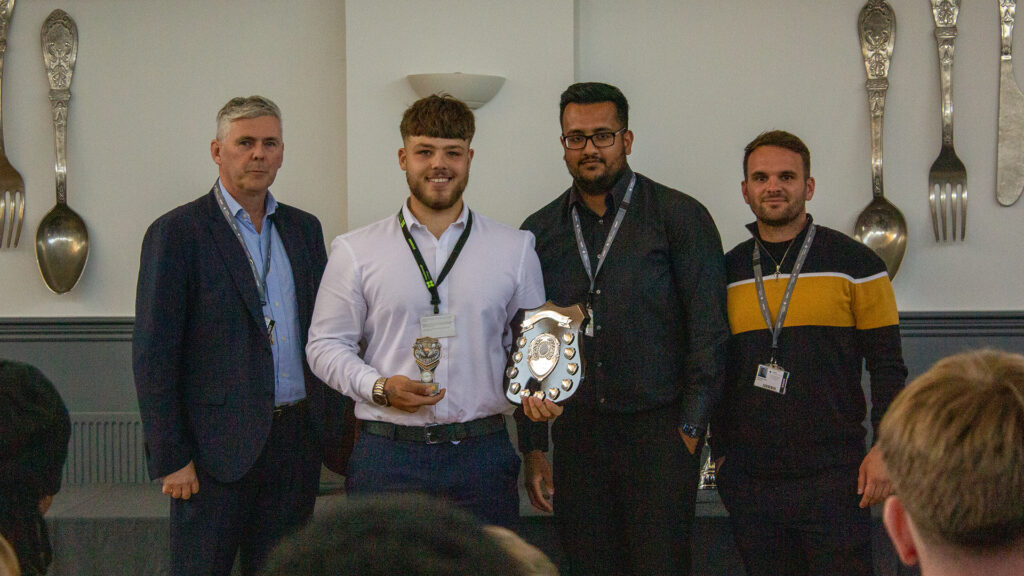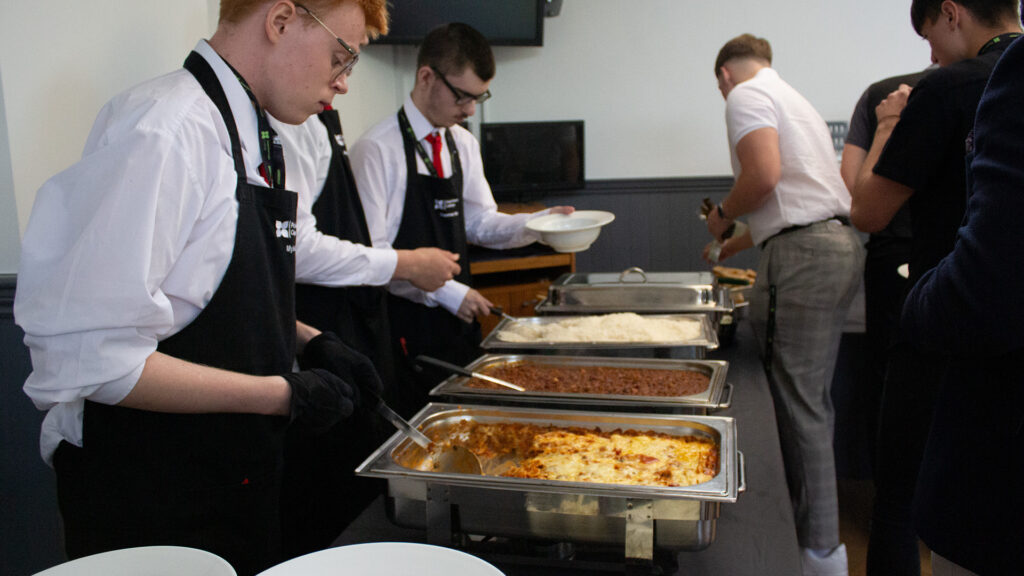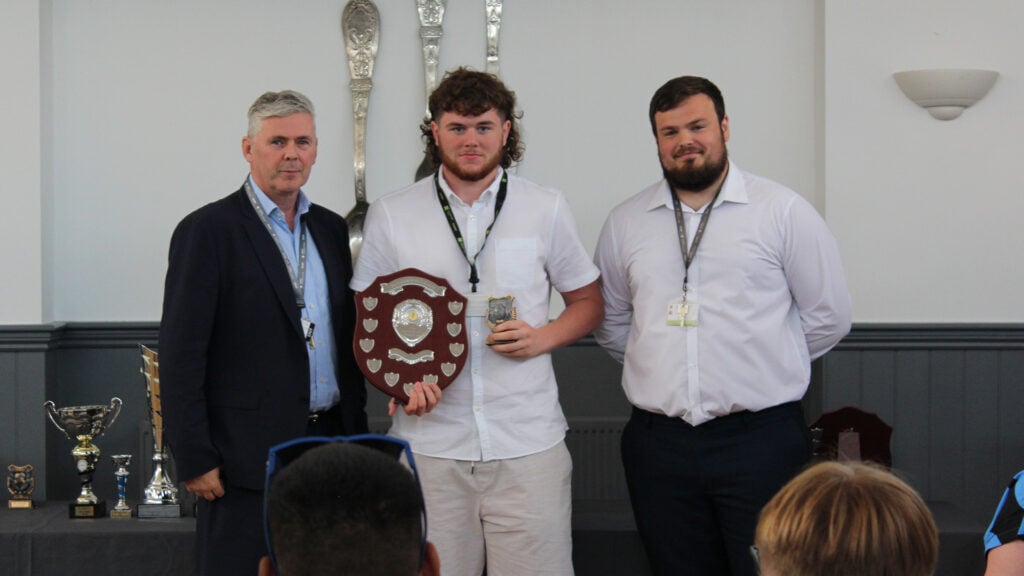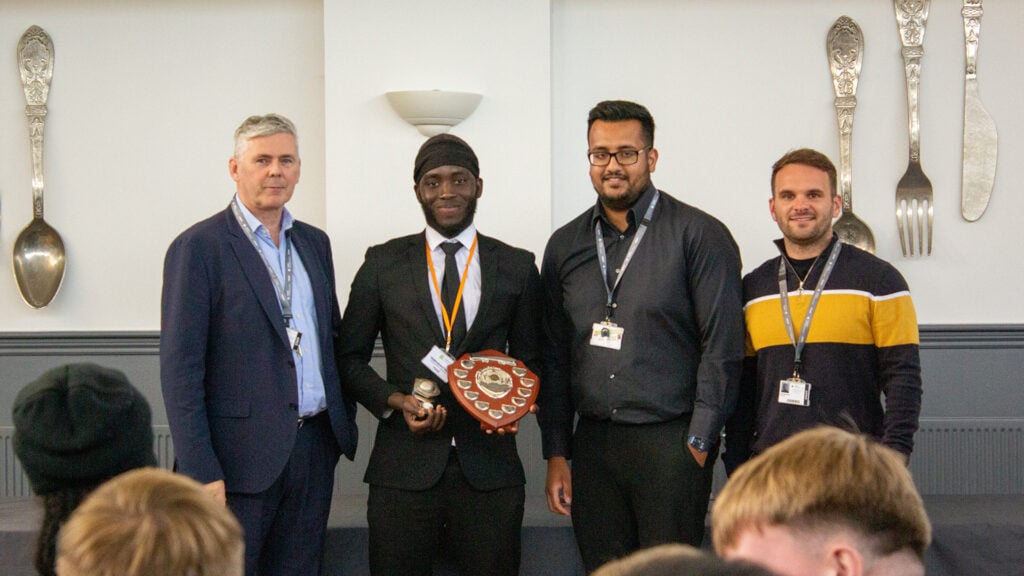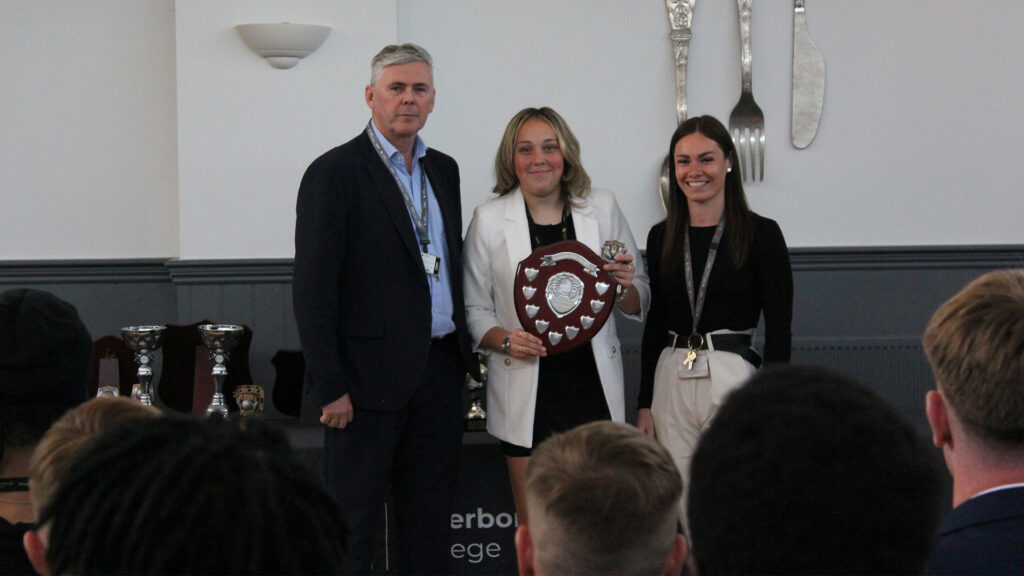 Previous slide
Next slide