Peterborough College Partners with Up the Garden Bath to Promote Sustainable Green Innovation
24 October 2023
Peterborough College's Plumbing department worked alongside the award-winning Community Interest Company, Up the Garden Bath, to install 5 upcycled bathtub planters in Peterborough.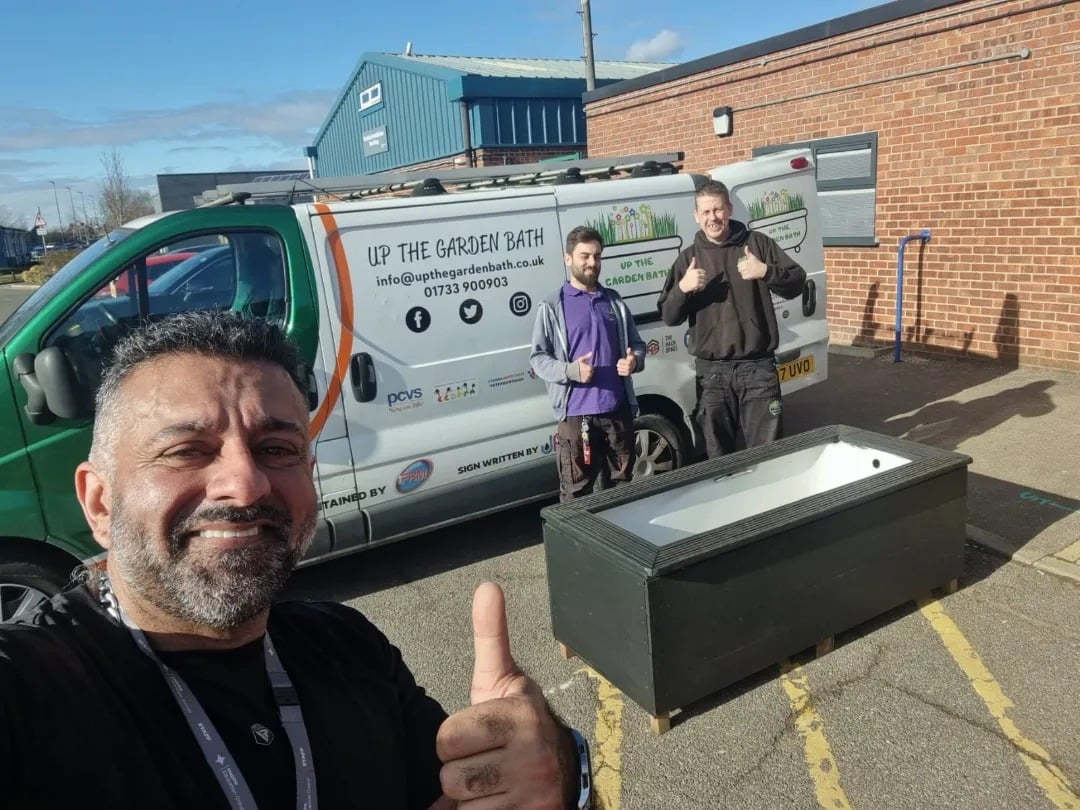 Up the Garden Bath, who "take unwanted waste materials and upcycle them into educational garden planters and accessories", joined forces with Peterborough College, part of Inspire Education Group, in its mission to bring sustainable green solutions to communities. These upcycled bathtub planters not only beautify the city but also serve as a model for eco-friendly transformations, encouraging others to embrace sustainable living.
These planters, creatively crafted from upcycled bathtubs, not only enhance the city's aesthetics but also promote responsible and eco-friendly choices. This collaboration not only supports environmental conservation but also offers students at Peterborough College hands-on experience in repurposing materials, aligning with the institution's mission to foster an environmentally aware community.
This collaboration between the College and a local Community Interest Company exemplifies the power of education and community partnership in driving green innovation and building a more sustainable future for all.
To learn more about our Construction courses, click here.