City of Peterborough Symphony Orchestra Honors Graphic Design Prodigy from Peterborough College
15 November 2023
The City of Peterborough Symphony Orchestra (CPSO) welcomed Peterborough College's Graphic Design student, Ella Barnes, as its guest of honour for its autumn concert, to celebrate her work being selected for the orchestra's new logo.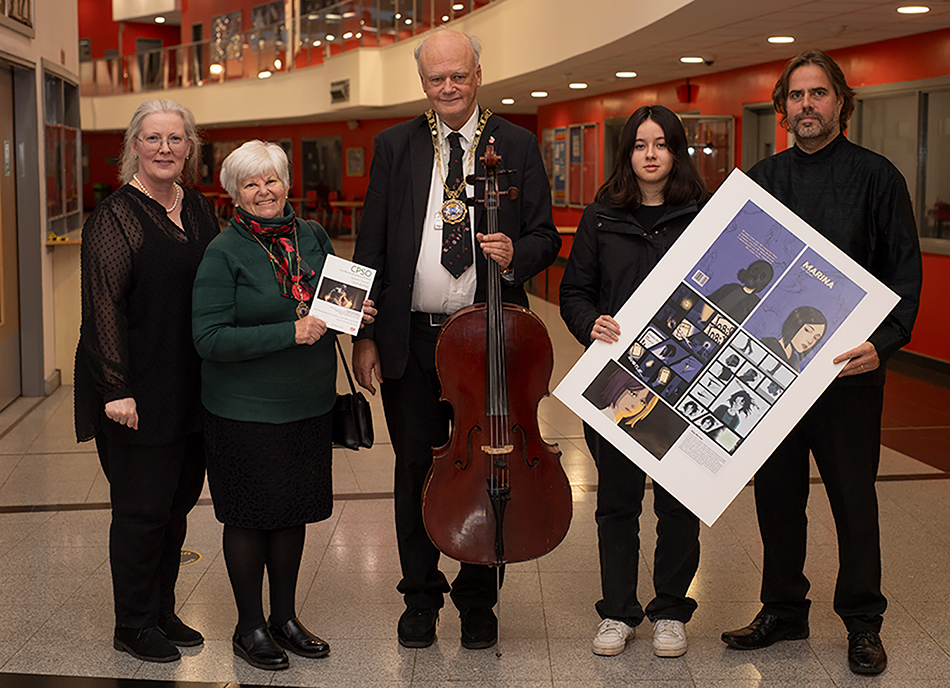 The CPSO had earlier in the year invited students from the Graphics department of Peterborough College to submit a range of design proposals for a new logo. The competition was strong with several creative submissions, but Ella's proposal was chosen thanks to her imagery connecting music and the city.
Deirdre Culloty, Chair of CPSO, said: "The orchestra's committee all agreed that Ella's striking alignment of the city's Cathedral with the fluid curves of the cello alongside it was a bold and modern image for our future."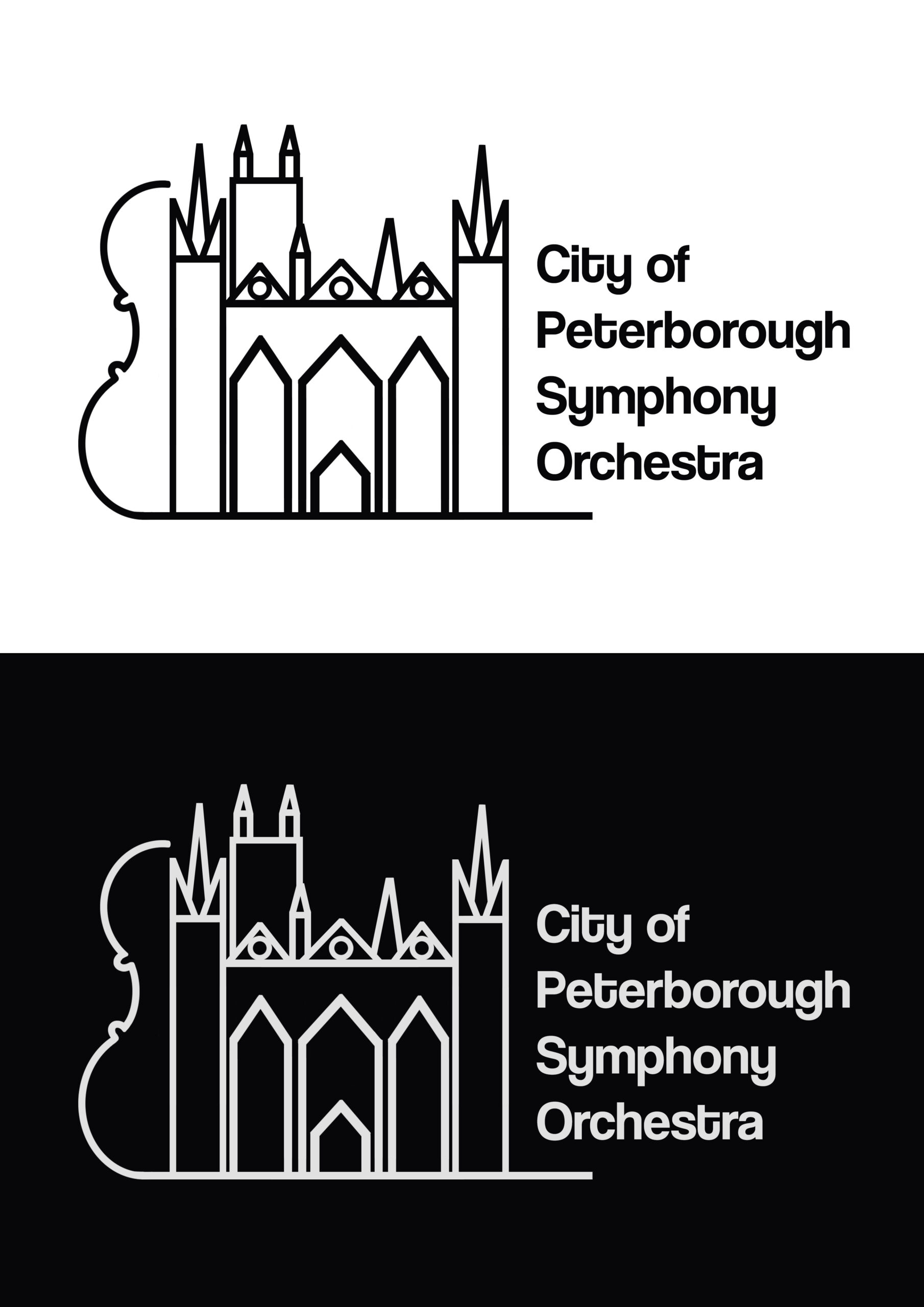 Ella, who plans to go to university in September 2024 to study Game Concept Art, said: "My favourite part of creating the logo was generating different ideas and seeing the logo come to life. It is inspiring to see my work showcased and makes me eager to work harder and learn more."
The CPSO's Autumn Concert at the Queen Katharine Academy Hall included rousing pieces from Beethoven and Sibelius and was enjoyed by a packed audience, including the Mayor of Peterborough Cllr Nick Sandford and Mayoress Bella Saltmarsh.
Cllr Nick Sandford, Mayor of Peterborough, said: "It was a pleasure to attend such an evening of creativity and being able to celebrate both the talents of the musicians of our city, but also seeing Ella's fantastic artwork on display. It was wonderful to see our local orchestra supporting our young people with this excellent opportunity."
Want to know more about studying Graphic Design at Peterborough College? Click here.