Manage your expenditure from the official Wisepay Application
Wisepay Application
The WisePay App is available for download from the App Store, Galaxy Store and Google Pay.
To activate your app you will require an 'Organisation Code'.
The 'Organisation Code' for Peterborough College is: 79746541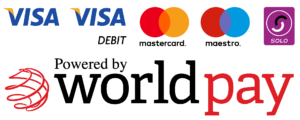 Frequently Asked Questions
The initial login details email will have been sent to the email you used at enrolment. Please check this email first. if you cannot find it then please email finance@ieg.ac.uk requesting the details again.
Wisepay is case sensitive so if your username is all CAPS then you should enter it that way. Your initial password is upper and lower case so you will need to enter this as seen. A useful tip is to copy and paste the details as there is no room for human error.
Students tend to find more success logging in through the app rather than the website. You'll need an organisation code (79746541), as well as the login details already provided to you.
There is a bit of a delay time between enrolling and logins being sent. You can email finance@ieg.ac.uk requesting the login details so we are aware.
You need to navigate to the Wisepay student portal/app and select 'Forgotten Password?'. You will receive a link to the same email address as your username. If you do not know your username you will need to email finance@ieg.ac.uk.
You need to inform your lecturer that the payment item isn't on Wisepay and the lecturer needs to get in contact with finance@ieg.ac.uk so we can be given the appropriate details to set this up.